About Us
We at Supertrainer UK are unique in the fact that we practice what we preach, deliver what you want and back up what we say. The Supertrainer UK team consists of Leonpaul,his elite trainers and a network of relevant specialist partners.
Our Head Trainer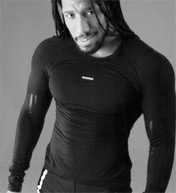 Leonpaul has lived and breathed the health and fitness industry for over 13 years. His athletic background ranges from 100m sprinter to professional wrestler and figure fitness model. He is the physical embodiment of what we at Supertrainer UK stand for. Health, strength, endurance and trusting your body to not let you down when you need it most.
Leonpaul has coached across the world in Sydney Australia, London England and Vancouver Canada. Training an eclectic mix of clients ranging from pop stars, actors, champion fighters, figure and high fashion models.
Yoga Specialist and Strength Coach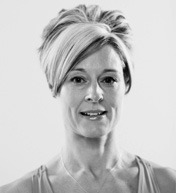 Lisa Fairclough adopts a holistic approach when assessing the needs of her clients. She considers each person as a whole, interconnected with their environment, and then comprises a plan to help improve their health, fitness and wellbeing.
With over 14 years experience in the industry, Lisa has a host of tools to call upon. Her passion and expertise lie with Yoga and Strength Training, two disciplines she truly believes that when combined, can help to address the physical, mental and spiritual needs of her clients
Training this way her-self, Lisa oozes confidence in the success it can bring. She loves to share her method with those she meets and thrives on seeing them reap the same benefits.
By combining these two disciplines, Lisa's clients start to build a body that not only looks good, but is functional too. They develop lean muscle tissue, improve the shape of their body, boost their metabolism and increase their body's ability to burn fat. Their muscles lengthen, recovery time between sessions improves, risk of injury goes down and they experience less pain.
Lisa's ethos is all about taking Yoga and making it accessible to sports people and gym goers alike.
Alongside being a health and fitness ambassador, Lisa is a mum. She trained throughout her pregnancy and has guided many other pre/post natal women through their own exercise and wellbeing plan. The empathy and experience Lisa can offer you during this all-important time, is second to none.
Our Massage Therapist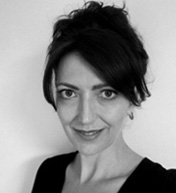 Since qualifying in 1999 Dawn Honeywood has worked with a variety of companies providing on–site massage and stress management lectures, including nutrition for stress. As well as providing one to one treatments for her massage clients.
Dawn uses aromatherapy oils for all client treatments where possible, to personalise treatments and really enhance the benefits of massage for each individual. The oils offer additional relaxation, helping to calm nerves, relieve stress and reduce pain.
Dawn has experience in seated chair massage, advanced deep tissue massage, Indian head massage, natural lift facial massage and Reiki massage.
Our Philosophy
We believe in smart training, getting the most out of your body with clever nutrition and efficient training methods.